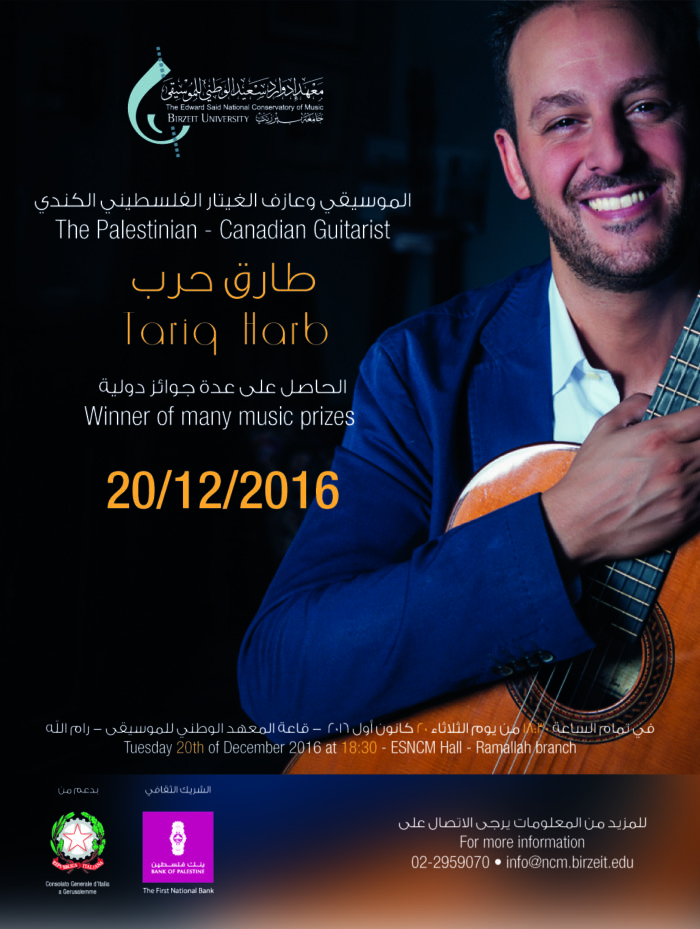 I will be playing a solo classical guitar concert at the Edward Said National Music Conservatory in Ramallah, Palestine, on the 20th of December, 2016!
I am very excited for this concert and I look forward to seeing you there if you are in the West Bank.
The program will be an all-Spanish program with some Christmas treats from J.S. Bach.
Here is the Facebook event for the concert: https://www.facebook.com/events/1721204628200326/