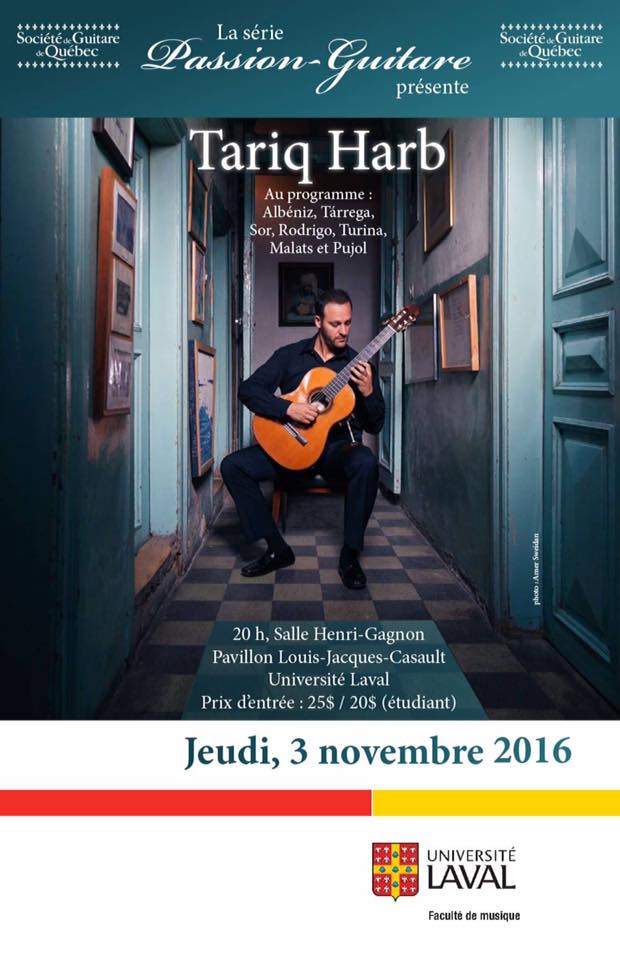 I will be playing a solo classical guitar recital for the Guitar Society of Québec on November 3rd, 2016. The concert will start at 8pm.
Program: An all-Spanish program will be presented!
Location: Salle Henri-Gagnon at l'Université Laval
Faculté de musique, pavillon Louis-Jacques-Casault, 1055 avenue du Séminaire, Université Laval, Québec (Québec), Canada, G1V 0A6
I hope to see you there!