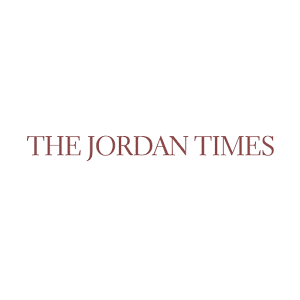 Tariq Harb (Article by Jean-Claude Elias)
Most people love music. Others are absolutely passionate about it. Tariq Harb belongs to the second category. It shows in the way he talks about it and even more so in the way he plays it, mesmerising the listener.
The young Jordanian musician has now been living, studying and working in Canada for fourteen years. He is as much at ease performing on the violin as he is playing the guitar. He was even the soloist on each of the two instruments at an exceptional concert in Canada that featured Beethoven's Fifth Symphony (as a violinist) and Rodrigo's Concierto de Aranjuez (as a guitarist).
It is, however, the latter instrument that recently has put him in the limelight. The music department of the prestigious Canadian Broadcasting Corporation said of Harb that he was "Canada's next classical guitar superstar", a statement not to be taken lightly. He was also recently the winner of international classical guitar competitions.
Harb, now 32, first started as a very young child with the violin, taking lessons at the National Music Conservatory in Amman. Talking to The Jordan Times he explained that he was then attracted by the guitar and was offered his first electric six-string instrument when he was eight. He only discovered later the classical guitar and its unique, delicate sound, as well as its immense, rich repertoire.
Last week in Amman, and while spending the summer vacation in Jordan, he performed for one hundred guests at a special, private event. He delighted the audience with his masterful interpretation of Rodrigo's "En Los Trigales", Leo Brouwer's "An Idea" and "Danza Caracteristica", the Allemande from the Partita No.1 in B minor BWV1002 by JS Bach for which he wrote the arrangements himself, and last but not least the famous, ever popular "Asturias" by Albeniz, among other pieces too. Obviously Harb knows how to please an audience.
Listening to his first CD titled "A Guitar Through the Eras" reveals a wide palette of styles, from Dowland's exquisite Fantasia No.7 from the Renaissance period circa 1600, all the way to nowadays' more daring but not less exquisite compositions by Nikita Koshkin (born 1956). The "Usher Waltz" by the contemporary Russian composer is a fine piece that lets Harb demonstrate not just his flawless technique but also his refined taste and a great, innate sense for truly beautiful interpretation. Harb playing is characterised by exceptional clarity, finesse and musicianship, three essential qualities without which technical virtuosity alone is nothing.
Another contemporary piece on the recording, "Elégie Pour la Stèle d'un Inconnu" by Takashi Ogawa (born 1960) takes the listener to a fantastic world of harmonics and modern sounds. And yes, the CD does include Harb's own performance of "Asturias".
The Jordanian musician has an exceptional feeling for the guitar and its very special sounds, its unique subtle tones. Handling the soft ones as smartly as he handles the more energetic ones, taking the time exactly when he has to, Harb easily proves that he belongs to the class of great classical guitarists; the very ones who make you forget that the instrument has only six strings.
Harb has worked and studied with music gurus like guitarists and composers Roddy Ellias and Garry Antonio, violinist Claude Gélineau and guitarist Jérôme Ducharme, to name only a few. He holds a master's degree in performance from McGill University in Canada and is pursuing a doctorate in musical arts at the University of Toronto. He will be defending his PhD thesis there this summer.